As I scanned MarketWatch recently, I was struck by what "Scared to be penniless" had written to The Moneyist, the site's personal finance editor: "Here I am at 65 and ready to finally retire and I'm scared that I will become penniless."
As I read on to find a paid-off mortgage, a military pension, health insurance, a long-term care policy and several hundred thousand in savings, I realized the chances of being "penniless" were slim. While far from ultra high net worth, "Scared to be penniless" is in a better position than many retirees.
Wealth management clients want to be able to sleep peacefully at night. And I'm hearing from many wealth managers I meet with that many of their pre-retirement clients are not. They are worried about how to manage their assets as they age. The focus of their wealth management has been accumulation, with little discussion on the ins and outs of wise decumulation. This is an underserved need that could be a huge opportunity for wealth managers to deepen their existing relationships and gain new clients by serving them more holistically.
As people live longer, many Baby Boomers are left with questions—from the weighty ("Am I taking the right amount of risk to maximize returns as safely as possible?") to the detailed ("Do I need to downgrade my annual vacation budget?").
Put simply, clients want to know how long their money will last in retirement and what they need to do to maximize it. In the U.S., more than half (55 percent) of people polled are concerned about outliving their retirement savings.[i]  And Baby Boomers in Canada could use some help with a range of issues:
What's keeping Baby Boomers up at night[ii]
I'm sure many wealth managers have heard these types of concerns from clients. More Baby Boomers seem to be retiring today with debt, having dipped into house equity or other lines of credit for experiences and big-ticket items. Unlike their parents, most are likely not living in modest wartime bungalows. Instead, they're in much larger homes, where they've gotten accustomed to reasonably comfortable lifestyles. They might not want to cut back for retirement. At the same time, people are living longer than they used to, and defined benefit pension plans have all but disappeared, meaning their retirement savings must last longer.
Even clients who have sufficient retirement savings appear to be in the dark about how best to balance investments, government benefits and other sources of retirement income. Most could use counsel on the wisest mix of income in retirement, as well as the best timing for it.
And so, Baby Boomer wealth clients are left with questions.
Now, the good news for wealth management leaders: combine an empathetic, problem-solving human wealth advisor with a smart artificial intelligence (AI)-based algorithm and you have a complementary advisory approach that can help your clients. One that is customized per situation for things like registered and non-registered assets, number of owned residences, pensions, large expenses and more.
But to best create that scenario, you must have a good understanding of how your firm's advisors handle decumulation scenarios and advice now. Ask yourself and your teams: What do we do now to help clients plan ahead so they can sleep at night? What's working? What's not?
Then kick the tires on your financial planning tools. How sophisticated is their analysis? Is it the best AI can enable? Can it truly customize for different life goals and scenarios?
There couldn't be a better time to better serve this segment, as it accounts for an increasing amount of business. The number of Americans aged 65 and older is projected to nearly double, from 52 million in 2018 to 95 million by 2060.[iii] And in Canada, one in five Canadians will be aged 65 and older in 2024.[iv]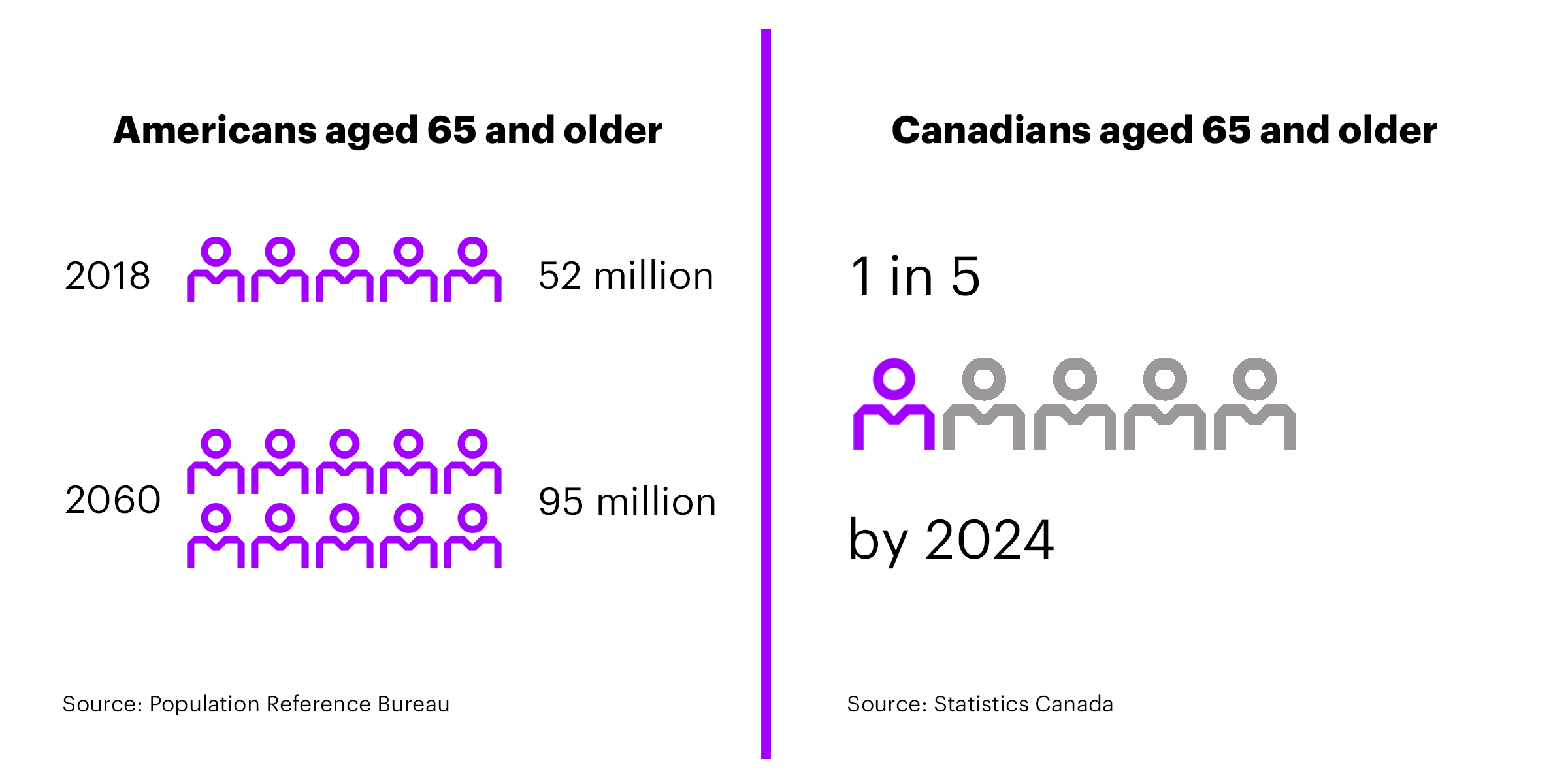 Your clients may not be "Scared to be penniless" but all, I'm sure, have concerns of some sort. And so many potential clients could use help in this area. Decumulation is not something wealth managers have really educated their clients on, outside of a select few. It's not too late.
If you'd like to discuss how to redesign your firm's approach, please email me, Gregory Smith. Let's help Baby Boomers get some well-deserved sleep.